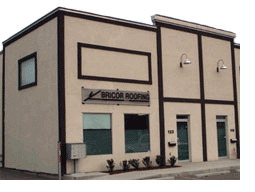 Need to contact Bricor Roofing? Spring and summer are great times to reroof! We are a Calgary company, located in the southeast quadrant, and would love to hear from you. Our address, if you would like to drop in, is:
#123, 12159 – 44 Street SE
Calgary, AB
T2Z 4H3
While we are always happy to see you, you may find it easier to reach us by phone, fax, or email:
Phone: 403-720-3582
Email: info@bricorroofing.com
Easier still, complete the form below, let us know if email or phone works best to get in touch with you, and we will contact you shortly.