Bricor Roofing, a licensed, Calgary based, family owned company has served the city and surrounding area for over 35 years.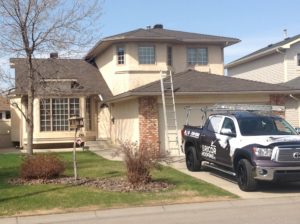 Bricor Roofing cares
Specializing in roofing and re-roofing since 1983, we are the experts you can trust to offer you competitive pricing and the best service possible. As roofing specialists, we provide quality products and services and employ highly experienced support staff and installers.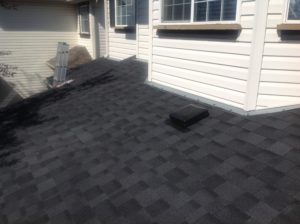 Our Affiliations
Bricor Roofing belongs to the Better Business Bureau (BBB) and has been an accredited member for thirty years.
The Alberta Allied Roofing Association (AARA) is an organization that we are proud to be a charter member of. Our team is headed by Corey McLellan, who has over 30 years of hands-on experience in the field. He recently served 4 years as Vice President on the executive board of AARA.
Corey is also a Haag certified roofing inspector. He can provide you with a written report of your roof's condition should you need one. He is well qualified to solve any problem with your roof system. You can use our request a quote page to ask for this service.
Safety and Insurance
Our company is always a concerned with safety. Seasoned professionals and trained in fall protection, our installers adhere to all safety regulations. Alberta WCB covers all workers for rare accidents that happen on our job site. Although we take great care while we are on the job, we also carry a $5,000,000.00 liability insurance policy to protect your home. We are happy to provide proof of both of these coverages to you before we start your project.